IGCHE In a Nutshell
3+1 bilingual study abroad programmes with German Bachelor's degree
Five courses of study: Automotive Engineering, Computer Science, Electrical Engineering, Mechanical Engineering, Mechatronics
German language training and German guest lecturers from the very beginning
Your head start to a career in Germany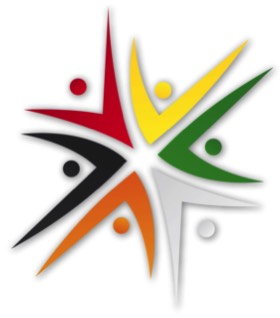 IGCHE is run by a consortium of German universities seeking to institutionalise the exchange of Indian and German students by incorporating a considerable part of bachelor studies in the other country. IGCHE is part of the DHIK, the German University Consortium for International Cooperations.
IGCHE has established a number of bilingual (English/German) bachelor programmes with reputable Indian institutions of higher education. Students joining IGCHE programmes will be offered substantial additional language training in their home country as part of their regular curriculum. Upon successful completion, students will continue their studies and live in the partner country for the rest of their academic education. Students of IGCHE programmes are expected to experience the foreign culture first hand and upon completion serve as substantial catalysators of Indo-German collaboration. They will learn how to act in both cultures for the mutual benefit of both nations.
In this initiative, governments, industries and universities jointly strive to improve Indo-German collaboration by supporting young talents and develop their ability to transcend cultural barriers.
The outstanding opportunities of this approach include a strong focus on German language qualification and substantial practical orientation. Through intensive German language training as part of the curriculum, candidates are enabled to complete their 4th year in Germany. Before coming to Germany, students must pass the standard German language university level test (Level C1). As part of the German study programme, the students will be attending German classes and do their internship in a German company, which is preferably combined with a bachelor thesis of a practical orientation. Fluency in German language opens excellent opportunities with respect to employability at leading German companies with business interests in India, as well as Indian companies with business interests in Germany.
Do join this programme, it will take you to other levels of opportunities.
Aditya Singh Thakur
If I had the same choice to do this course again I would always take it. It has its own challenges but if you could do it, its the best.
Sanjay Krishnan Venugopal
It gave me exposure to a new country and a new culture. An opportunity to take up challenges and have the satisfaction of fulfilling them on time.
Jahnavi Krishna Galla
The additional language skill is very helpful. Something that sets you apart from the others.
Aravindaraman Dasappan
Challenges in every phase boosted my confidence, improved my skills and gave a new perspective. New country, new culture and people from different countries helped me to experience new learning methods.
Kousalya Lanka