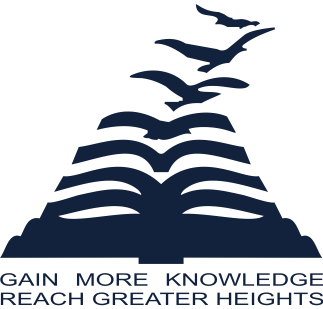 Presidency Group of Institutions (PGI), along with the University, constitutes 7 Schools and a College. While the college offers programmes to students at both the undergraduate and postgraduate levels in information technology, commerce, management and journalism, the schools offer National and International Boards of Studies. Presidency College, located in Bengaluru, has been re-accredited by NAAC with 'A+'. The postgraduate MBA programme at Presidency College is approved by the AICTE, Delhi. Within a short span of three decades, PGI has created a niche for itself as one of the top-notch institutions in Bengaluru. Recently, Presidency Group of Institutions (PGI) was bestowed with the "Most Promising Institute in South India" award at the British South India Council of Commerce and Business Meet 2014.
The latest venture of the group Presidency University is a testimony to the fact that the group has almost over three decades of experience in education from K to 12 to Higher Education. Presidency University aspires to be among the best universities in the world in the shortest span possible, with focus on innovative and research oriented teaching methodology, state-of-the-art facilities, industry-friendly curriculum with concrete action plans and an unwavering commitment to the pursuit of excellence.
Presidency University was established in the year 2015 with approval of UGC, Ministry of Education, Government of India. Presidency University was established with the support the of the Government of Karnataka as State Private University under the section 22 of UGC Act. The University offers UG, PG and Ph.D. programmes in under the various Schools Namely Engineering, Law, Design, Management, Information Science, Commerce and Media Studies. The list of Programmes offered under various Schools are attached herewith.
Some of the recent rankings and accolades received by the Presidency University are listed below.
Ranked No. 1 in Pan India under Top Emerging Engineering Institutes, Ranked No. 4 under Emerging Engineering Institutes-Placement, Ranked No. 7 under Emerging Engineering Institutes-Research Capability by Times Engineering Institute Ranking Survey 2021
University of the Year in Placement Excellence - South by ASSOCHAM
University of the Year in Innovative Academic Curriculum – South by ASSOCHAM
PU School of Management ranked 31st amongst top 100 B-Schools in the Country – Times B School Survey 2021
PU School of Management ranked 2nd top Private University in Karnataka – Times B School Survey 2021
34th in All India by Indian Institution Ranking Framework (IIRF) 2021
E-Learning Excellence for Academic Digitization by QS I-GAUGE
52nd in India's Best Universities at All India Level by India Today Best Universities Survey 2021 Rankings
71 in Top Multi-Disciplinary Universities -All India Level by The Week Hansa
Best University Survey 2021 Rankings