Technische Hochschule Deggendorf is the newest member of the IGCHE consortium. Please refer to
their website
for general information. TH Deggendorf offers the IGCHE program for Electrical Engineering students.
Faculty of Electrical Engineering, Media Technology and Computer Science
With over 30 Professors, an impressive network of guest lecturers - innovators in their respective fields – and a highly motivated supporting staff of engineers, our faculty has been successfully equipping its students to help shape the technological developments that are happening around us every day.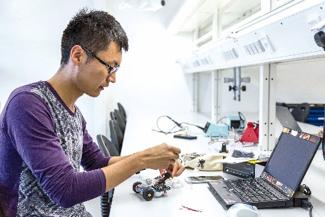 Key Facts:
Prize-winning professors
Focus on application of theory & creative knowhow
20+ labs
Regular participation in academic competitions
State-of-the-art projects
We take pride in providing students with the tools that will allow them to become valuable players in companies around the world.
Deggendorf and DIT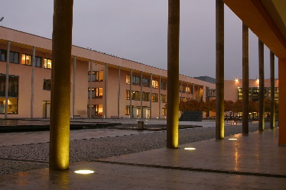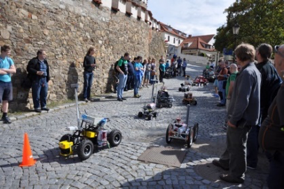 Bavaria is both the heart of Europe and an economic powerhouse. Studying here provides students with a multitude of opportunities.
Key Facts:
Picturesque town between the River Danube and the Bavarian mountains
Near Munich, the Alps, Austria and the Czech Republic
excellent public transportation system
Great variety of restaurants and cafes (including Indian cuisine)
Many cultural festivals and events
Countless recreational activities (e.g. skiing, hiking, swimming, etc.).
The unemployment rate in Bavaria is exceptionally low and countless international companies are based within the region, such as BMW, MAN and Siemens.
All this makes it an excellent place to study and start a career!
Career Center
Our award-winning Career Center assists DIT students transfer smoothly and successfully from their academic to their professional careers.
Activities:
annual job fair
company mentorship and scholarship programmes
job and internship database
career advice and coaching
job application strategies
seminars and workshops
Doing an internship in Germany is worth all the effort you must put in to get it. I made my internship with Siemens Healthcare in Kemnath. I was in an automation project and they really gave me important responsibilities that challenged me and made me better. Besides of working and learning a lot, it also gave me the opportunity to make little trips due to the flexible schedule. The DIT Career Service helped me a lot, they checked my resume, trained me for interviews, and much more. Maybe you will not get into your first option, but there are a lot of great companies, where you can develop your skills and have fun.
Alejandro Valdes Romero, General Engineering exchange student March - December 2016
International Office
We know that diversity enriches the academic experience for everyone at our institution. That is why we strive to make our students feel at home in Deggendorf.
Support Services:
academic support
financial aide
help finding accommodation
general orientation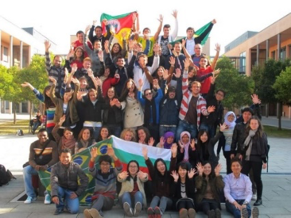 Whatever issues arise while studying in Deggendorf, the International Office has a sympathetic ear.
Language Center
In addition to German being part of the course curriculum, our language center offers intensive German classes, both before and during the semester.
Germany boasts a seemingly endless amount of career prospects to STEM students able to communicate in solid German. We know that learning German is a big feat, that is why we have a dedicated staff committed to helping our students succeed.
We highly recommend our students to take full advantage of this opportunity.