Bonn-Rhein-Sieg University of Applied Sciences
(BRSU) takes part in all IGCHE programmes because of the growing demand for computer scientists and engineers with an intercultural experience in India and Germany.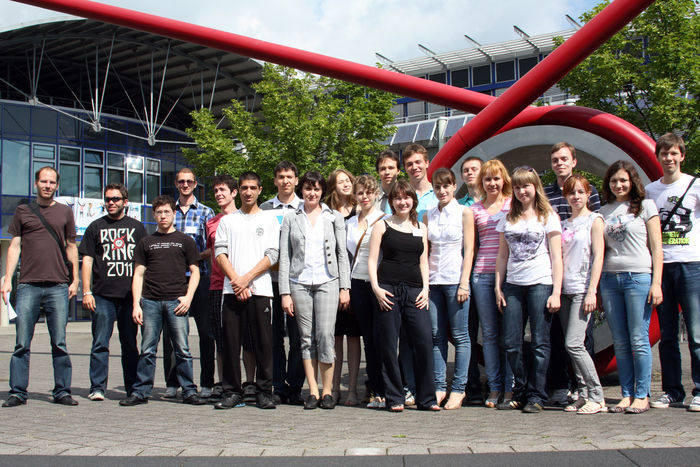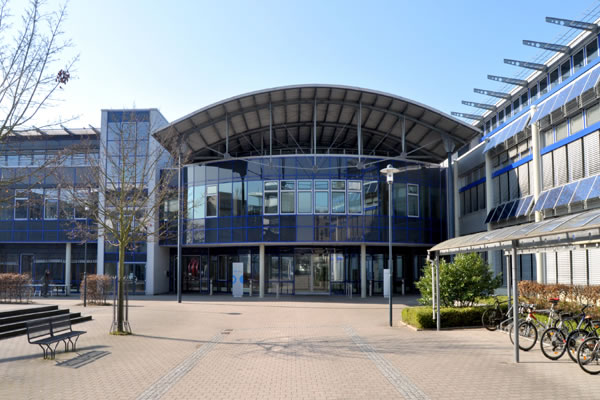 About us
The BRSU was founded in 1995. It is a fairly young university with more than 5,600 students and about 135 professors and 160 research associates as well as over 230 adjunct professors who are attached to the fields of business, industry and academia.
Teaching and research takes place on three campuses: Sankt Augustin, where the administration is situated with the president's office, Rheinbach and Hennef. BRSU also is one of the partners of the Bonn-Aachen International Center for Information Technology - B-IT - jointly with Bonn University and Aachen Technical University (RWTH).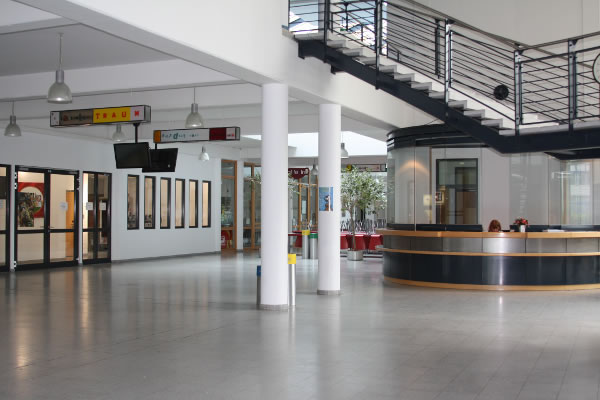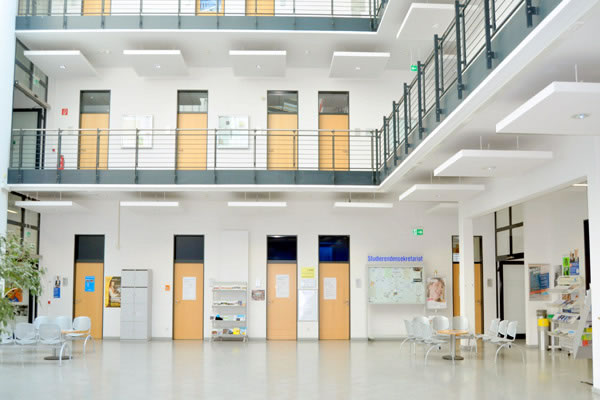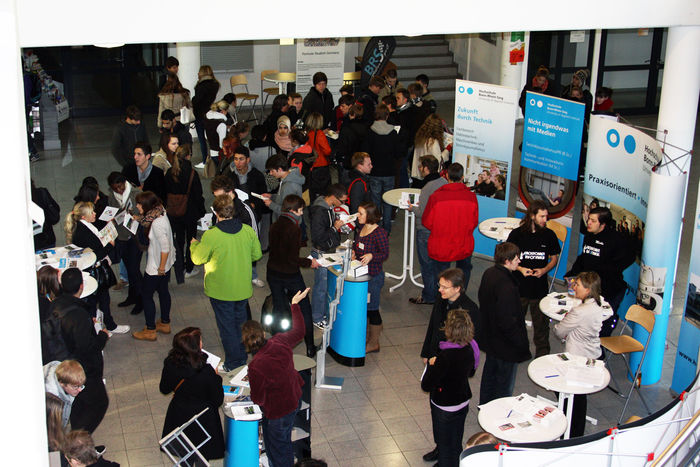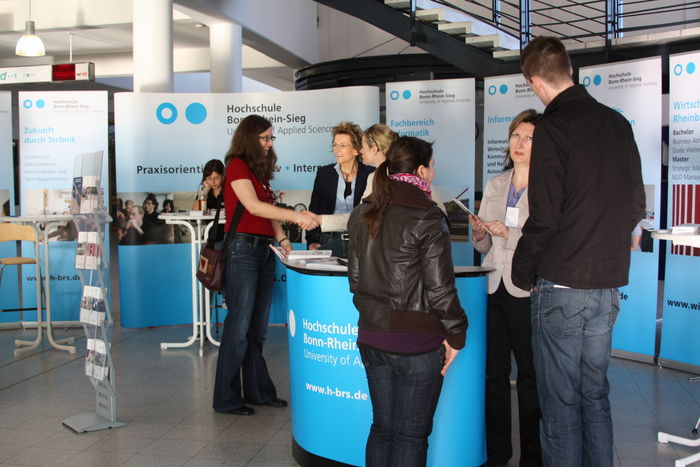 Studying at the Bonn-Rhein-Sieg University of Applied Sciences
Our constantly expanding range of both bachelor and master study courses comprises currently 25 degree programmes. All these courses are officially accredited by the German national accreditation system. An excellent "hands-on" study based on current research findings at a modern and very well-equipped university awaits you. At BRSU we are proud of our excellent infrastructure and well-equipped laboratories that are integral to our offer such as numerous PC workstations and an university-wide W-LAN. The buildings in Rheinbach and Sankt Augustin are new, having been erected between 1997 and 1999. Since 1999 they have been extended and further equipped, so that the laboratories and studios are very modern and represent the latest in technology. Students receive their own university e-mail address and can check up on their exam results on the intranet. They have practically round-the-clock access to the PC pools and project rooms that can be used for work outside the regular opening times.
At the campus in Sankt Augustin you will find the University and District Library Bonn Rhein-Sieg and a branch Departmental Library in Rheinbach that form an integral part of student life: These provide a versatile and attractive collection to all groups of customers: current scientific reference books and textbooks, non-fiction books, materials for education and further education, language learning materials, professional journals and daily newspapers, DVDs, videos, cassettes, CD-ROMs. Furthermore, the University Library is stocked with an extensive collection of database, which can in part also be accessed and used from home.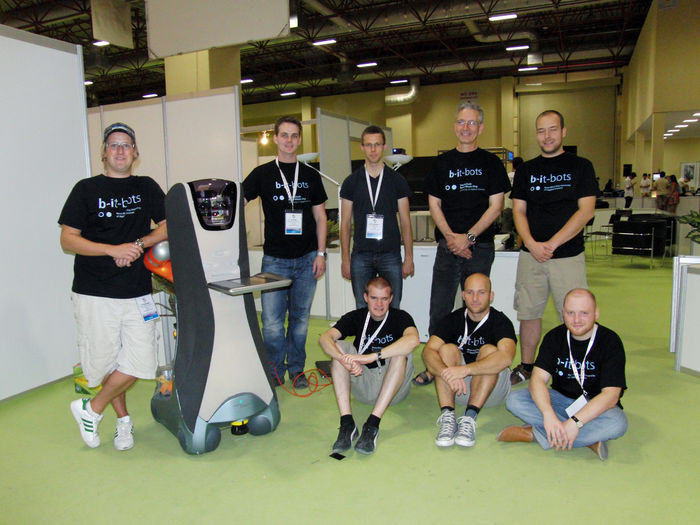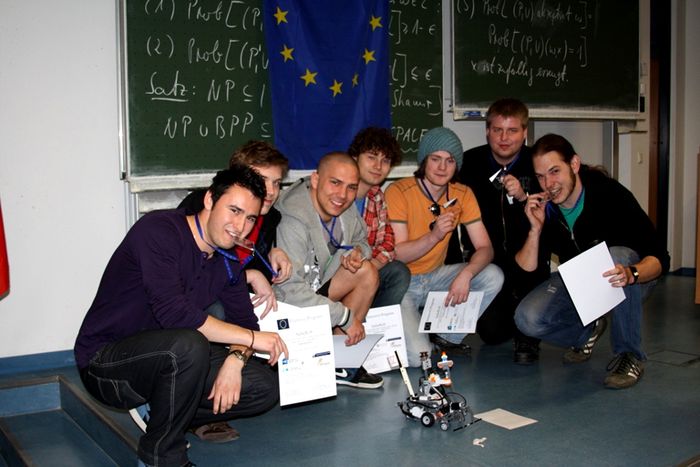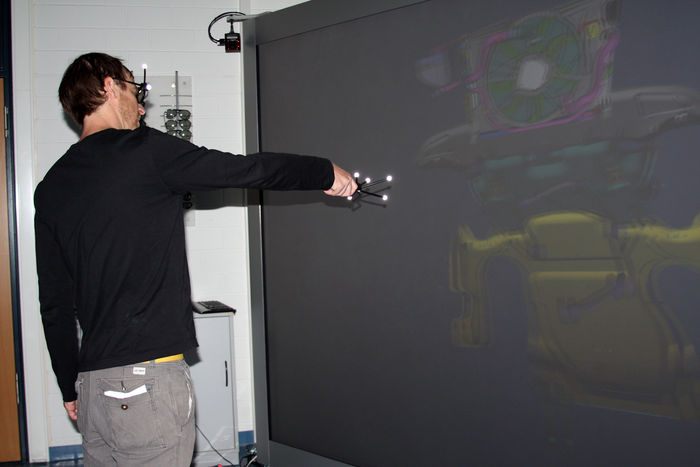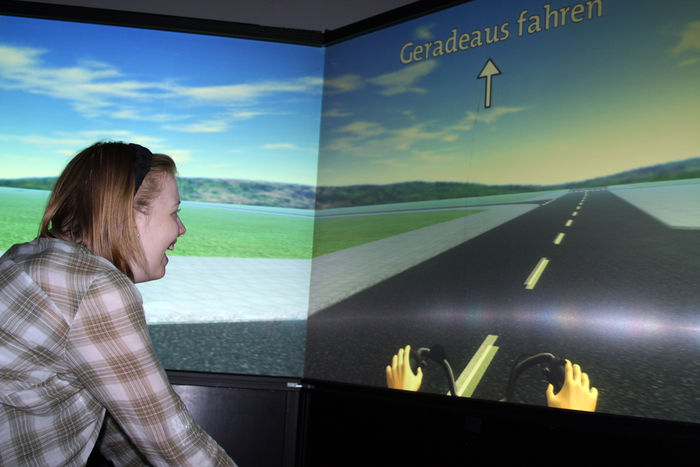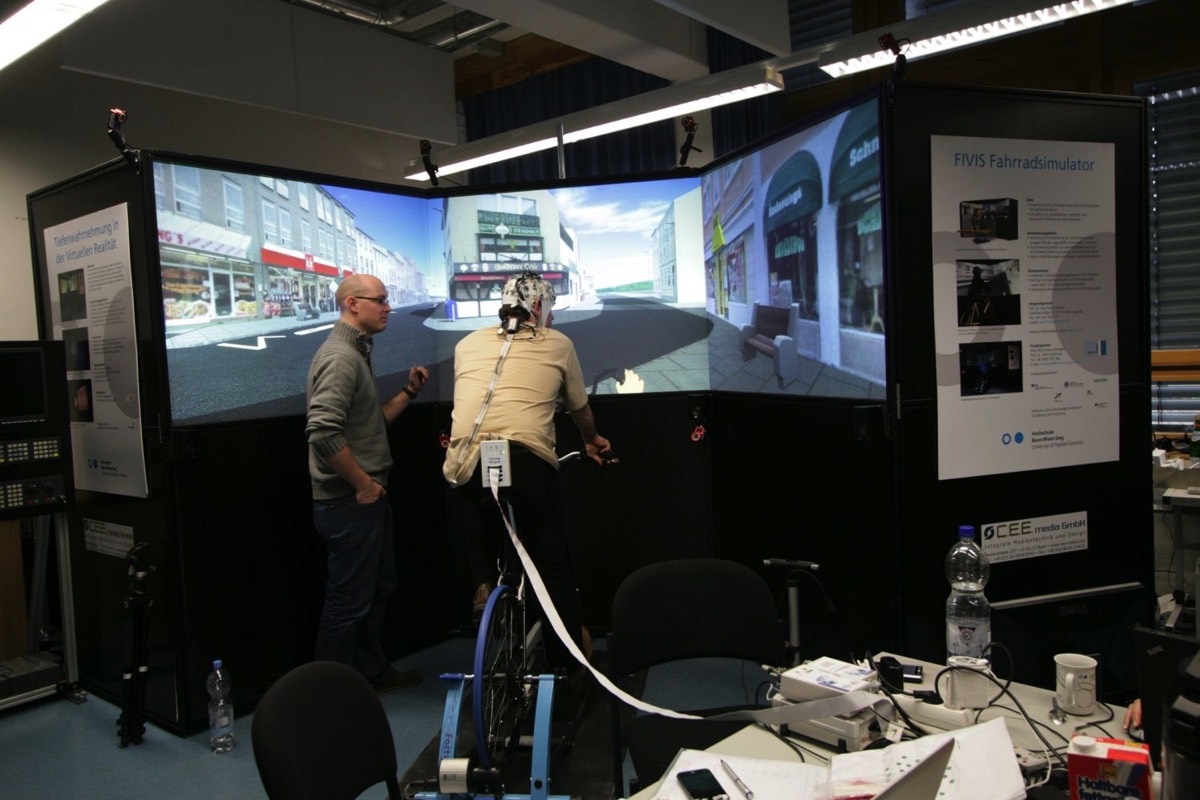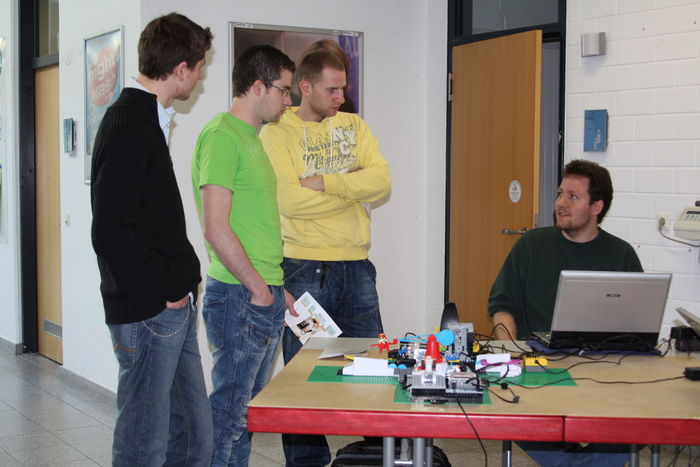 International Affairs
It is compulsory for our students to study at least one foreign language. The Language Centre, which is an integral part of the University, teaches approximately 25 languages, with a focus on technical language.
The Bonn-Rhein-Sieg University of Applied Sciences has a truly international profile. We maintain co-operative relationships with partner universities all over the world, approximately 50 universities in about 30 countries. International degree courses are an important part of the range of degree programmes on offer. We encourage our students to spend time abroad anywhere in the world, as well as to spend a semester or two at one of our numerous partner universities. In 2009, the proportion of international students enrolled at the University was roughly 12 %.
The International Welcome Centre is a meeting and service point for all international students and guest academics at our university, where you will receive advice and support before and during your stay here. You will receive all information relevant to the formalities required, help in your search for accommodation as well as hints on life in Germany and on the campus.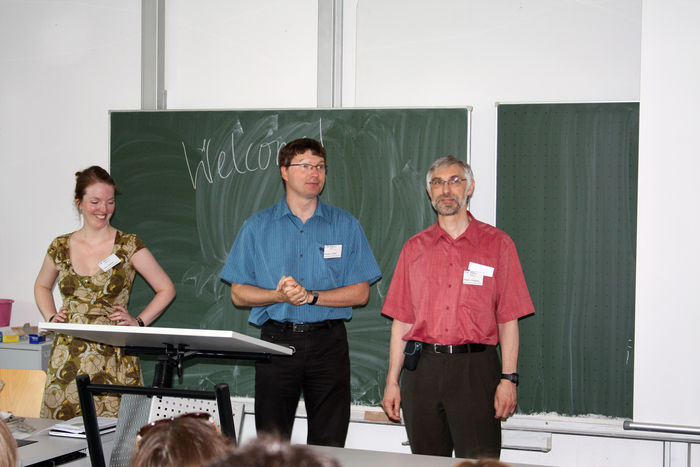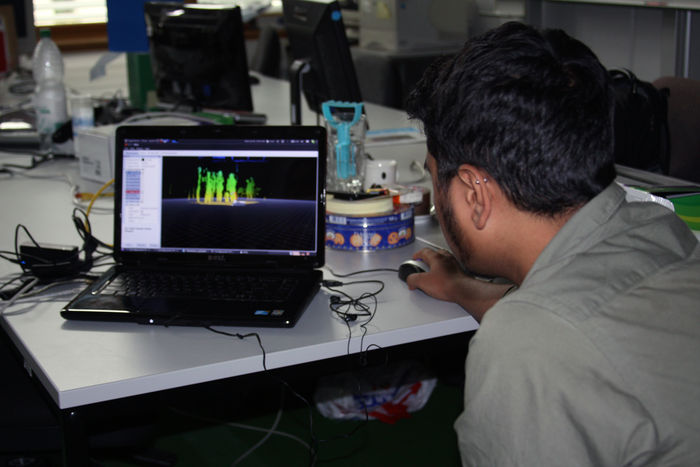 Specialists for business, industry and academia
We attach a lot of importance to training highly qualified specialists and executive staff for the national and international job market. Our students are offered active support, if they seek to found their own business as an alternative to seeking employment, by providing them with the necessary information and infrastructure at an early stage of their studies. Our professors have professional experience of both business and academia. Therefore our students profit from their professors' numerous professional contacts and can, as part of their studies, participate in a wide range of research projects.
Family-Friendly University
We help our students and employees to reconcile their studies, academia and family commitments by implementing family-friendly measures. The number of female professors and research associates working for the BRS University of Applied Sciences is above average; manifold measures aim at making the study of technical subjects more attractive to girls.
The Bonn-Rhein-Sieg University of Applied Sciences is simply excellent!
The university has received a number of excellent rankings and achievement awards as well as a regularly positive feedback from satisfied students and alumni that prove that BRSU is in many respects already among the top universities in the country. The Alumni Club links alumni and current students within a continuously growing network to enable them to jointly and actively shape their future.
History
The University of Applied Sciences is the result of the unique joint initiative of the federal parliament, the government and parliament of the federal state of North Rhein-Westphalia and the Bonn region (agreement in 1994). The university is specifically aimed at providing new academic tuition and research capacities and at making a contribution to the structural advancement of the economic area through practical projects and co-operation with business and industry. In summer 1999, the first 26 graduates obtained their "FH" (University of applied Sciences) Diploma. As early as 2002, the University of Applied Sciences reached its original goal of 2,500 students and therefore had to be expanded. These days BRSU is not specifically subsidised by the German federal government any longer; it provides excellent tuition, study and research conditions on a largely autonomous basis.