Vrajesh Mani Raja, mechanical engineering student from SRM, finished his bachelor degree as best in his class at Hochschule Bochum. Congratulations on this outstanding achievement!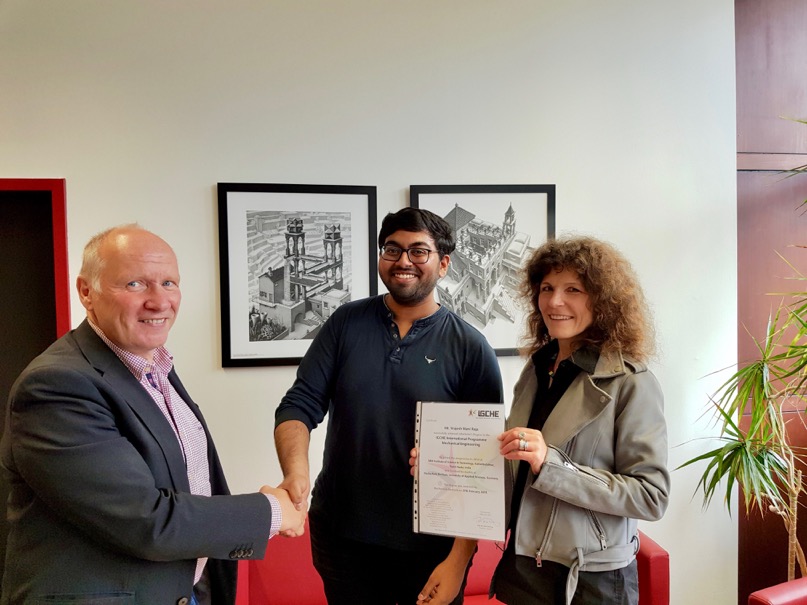 Left to right: Prof. Dr. Joachim Fulst (former IGCHE Coordinator for Mechanical Engineering), Vrajesh Mani Raja, Prof. Dr. Claudia Frohn-Schauf (IGCHE Coordinator for Mechanical Engineering)
On May 15th, the annual Career Day takes place at Westfälische Hochschule (WHS) in Gelsenkirchen. Over 70 companies present themselves and look for employees. This is a great opportunity for students and graduates to get in contact with leading German firms of all industries.
Impressions from a former Career Day: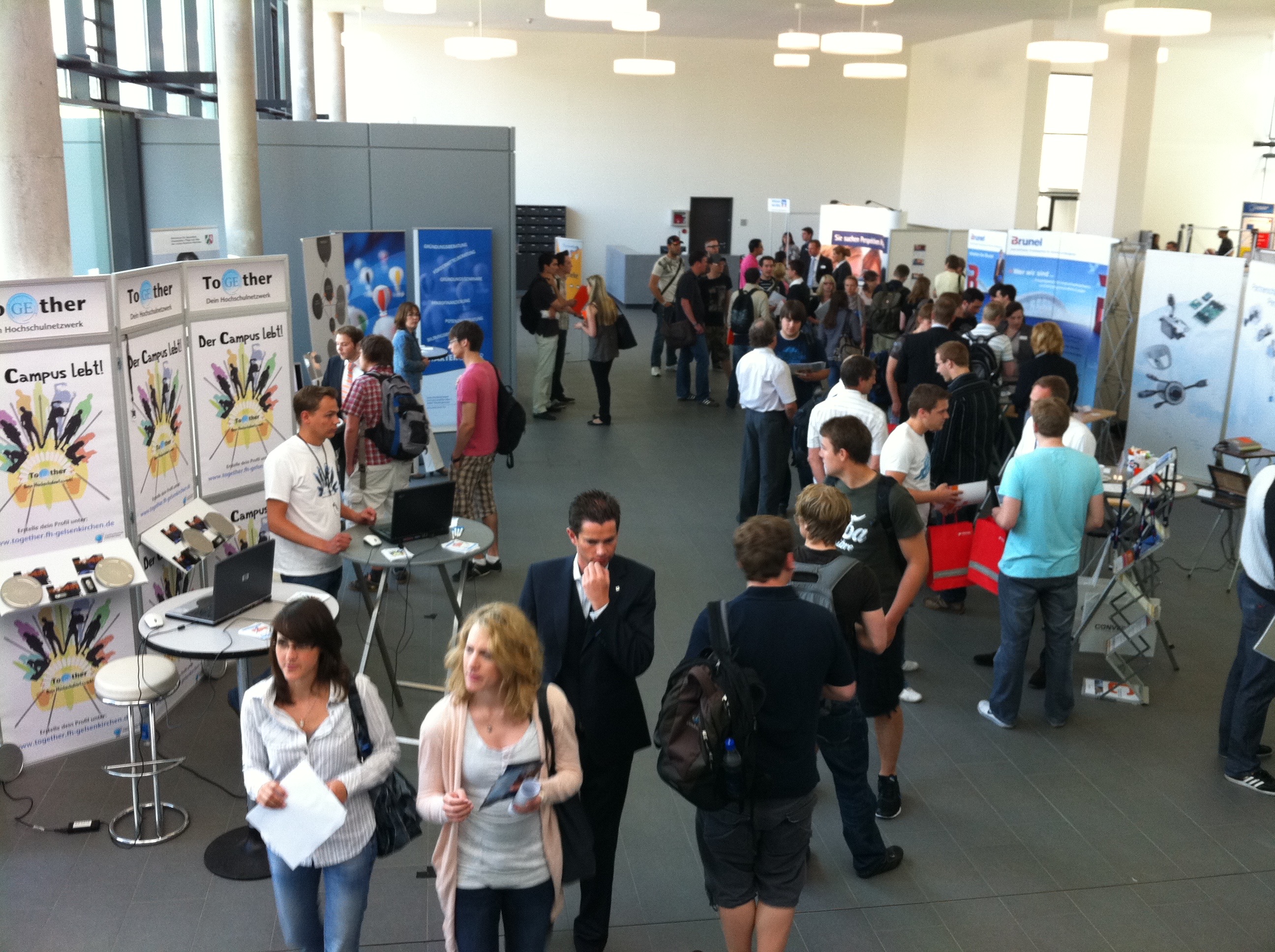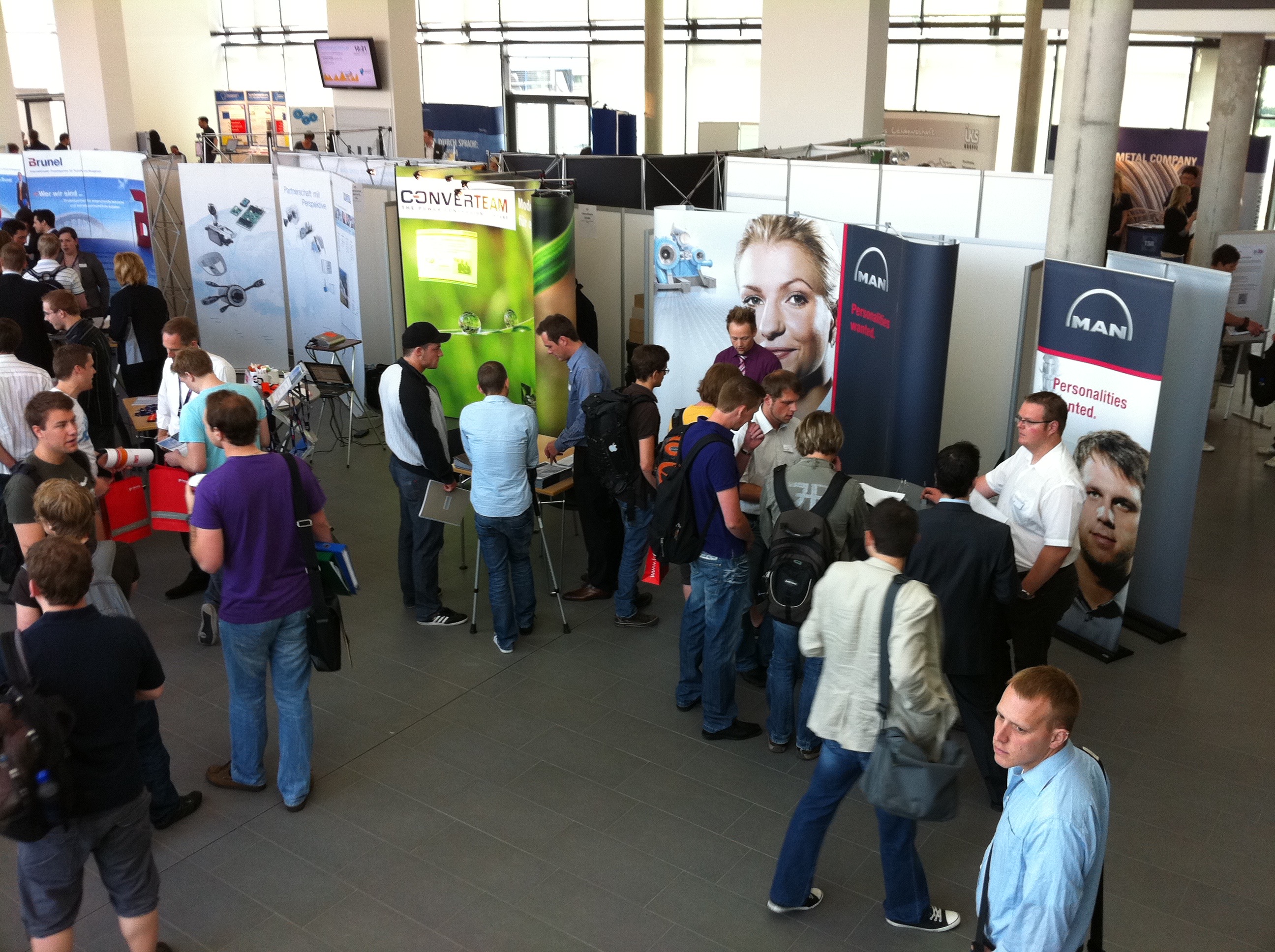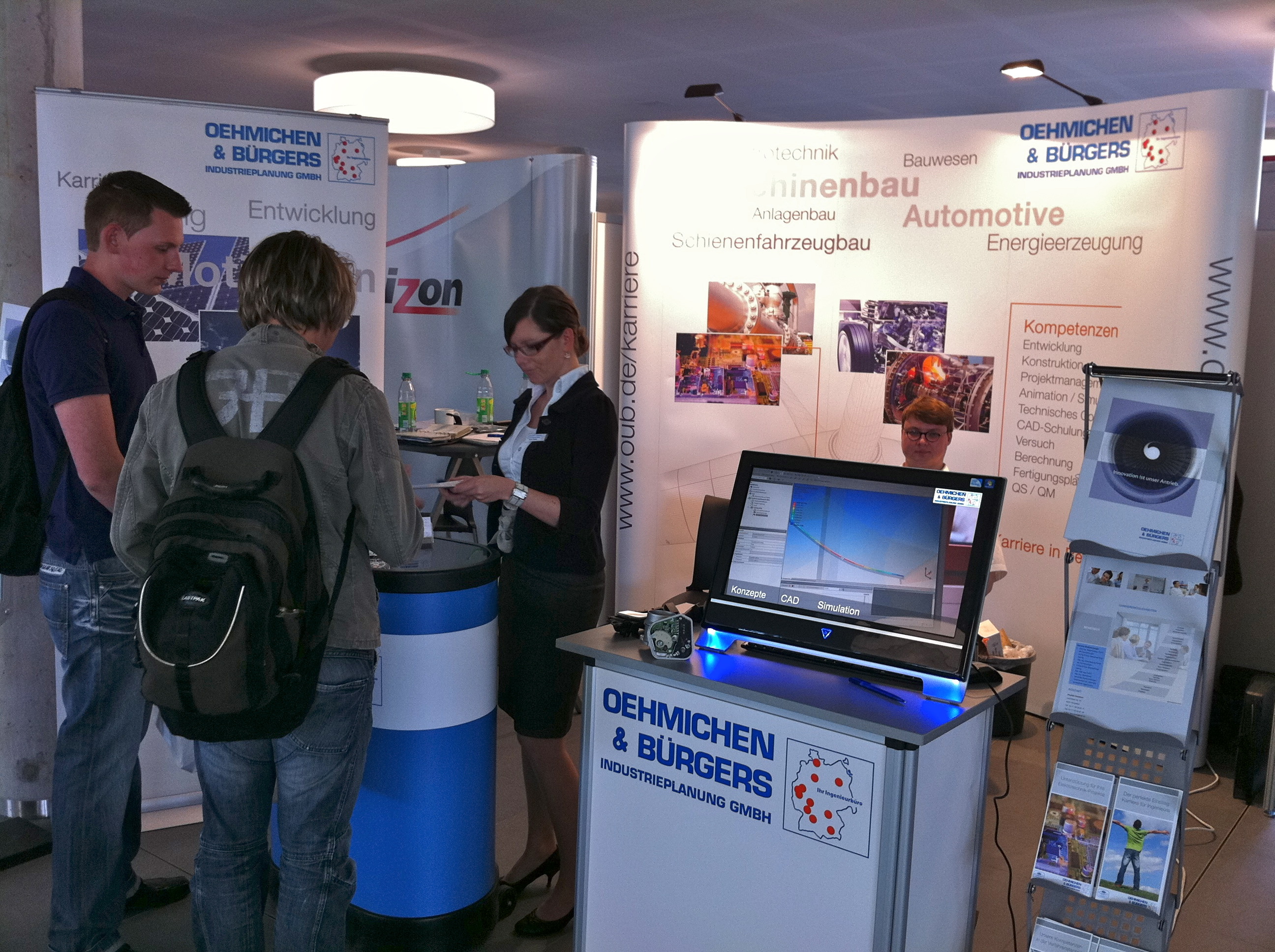 In preparation for the Career Day, students get support from WHS in writing resumes, dealing with a job interview etc. For more information, visit the Career Day Homepage.